Glue has been around for thousands of years, it has developed and changed over time to the current products that allow you to stick almost anything to well almost anything. At Fixings Warehouse we are keenly aware that glue is an important part of any toolbox, and we feel that Gorilla Glue offers excellent value and performance.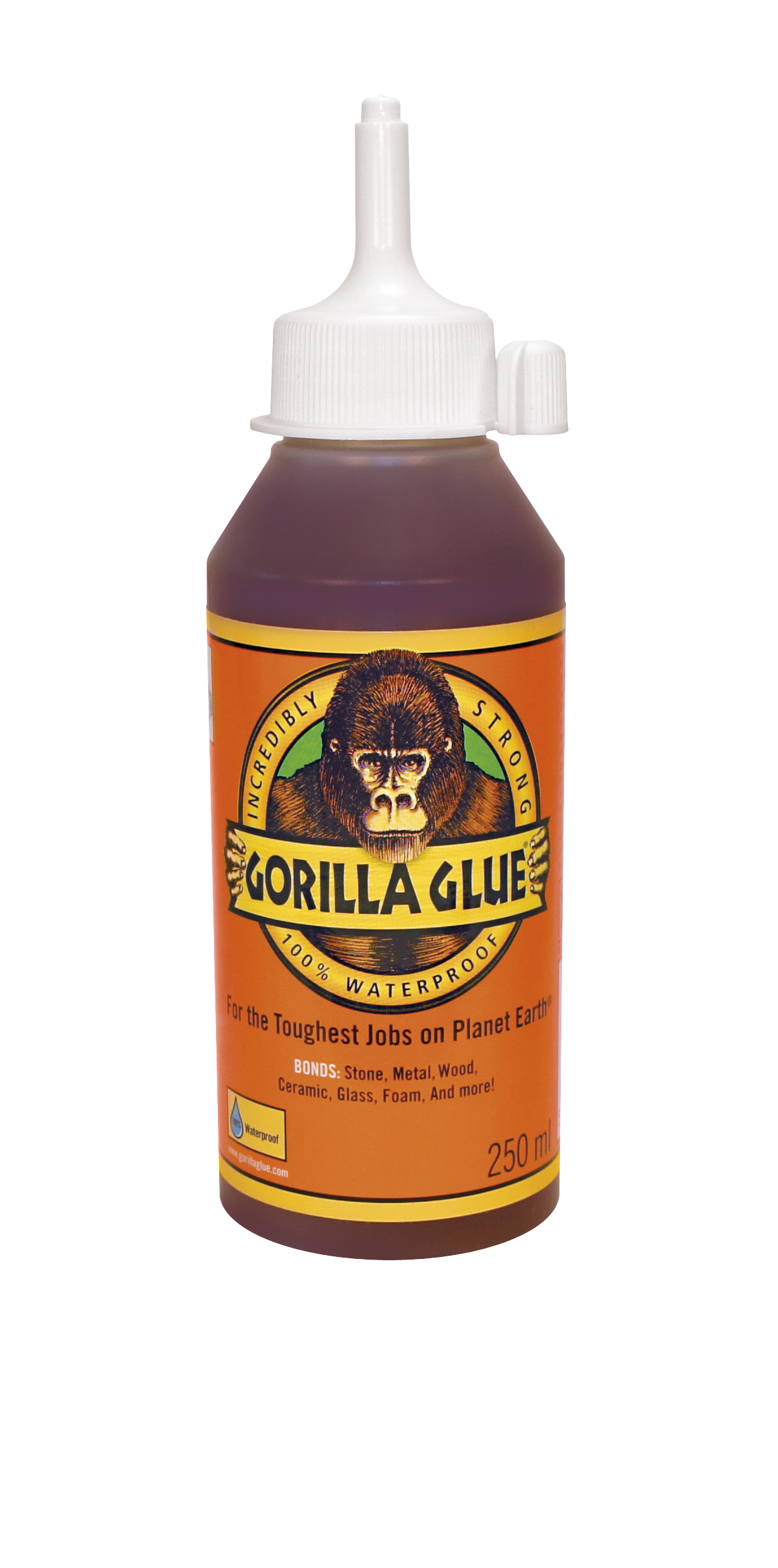 Gorilla Glue-
Bonds wood, stone
, metal, ceramics, foam, glass, brick and concrete.
This really is the most versatile glue for all household and building repairs. It is 100% waterproof and develops into a foam that penetrates the surface for added strength.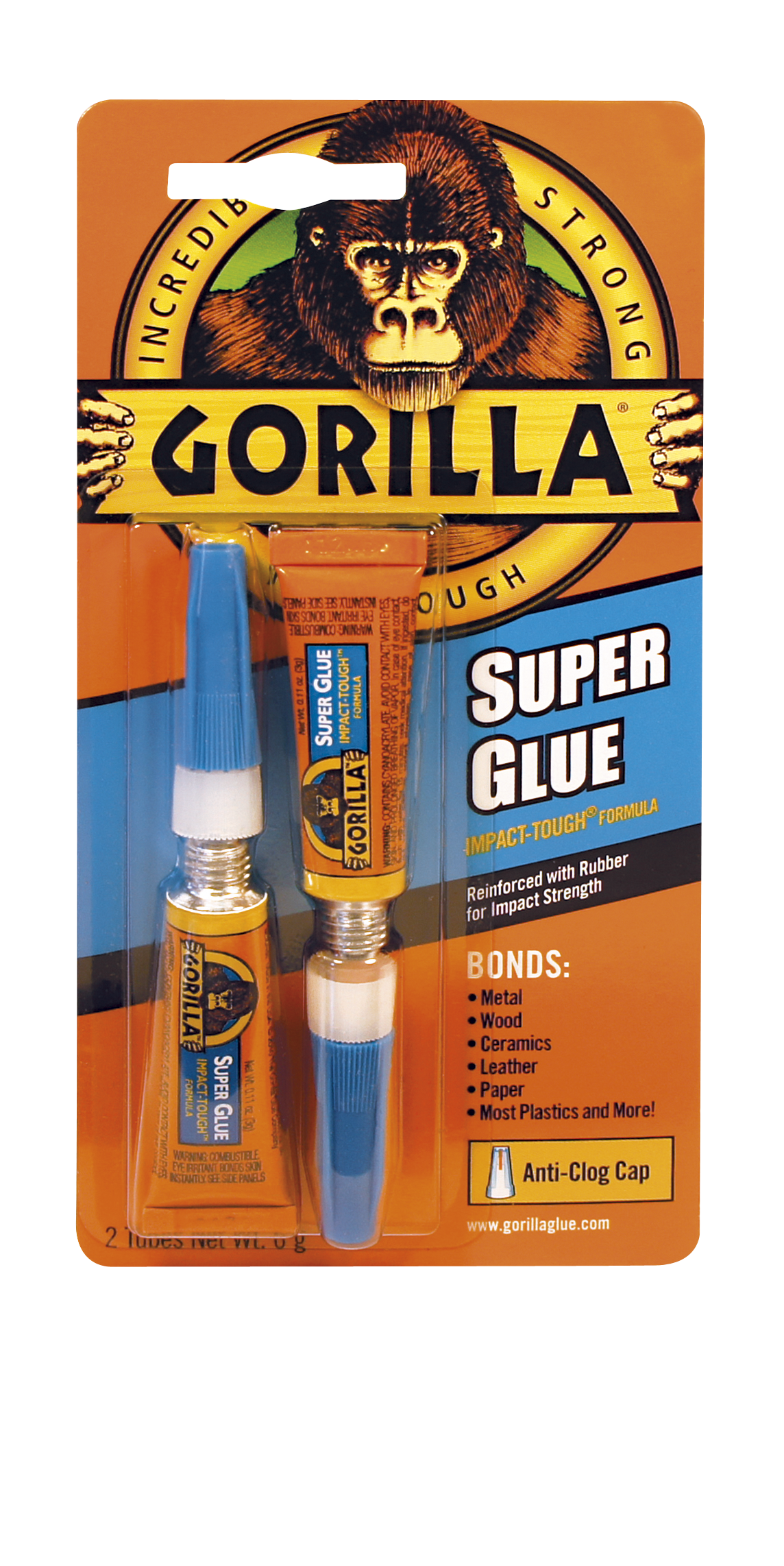 Gorilla Superglue -
will bond metal, wood, ceramic, paper and much more thanks to its unique rubber particles which reduce the chance of the bond breaking. It's fast drying and comes in 3 different containers for a variety of uses.

Gorilla Epoxy
– This 2 part glue bonds to metal, glass, plastics, stone and wood. It is so clear it can be used to bond two pieces of glass. It has a 5 minute set time that gives you time to reposition for a perfect fit and it has the ability to fill small voids on uneven surfaces.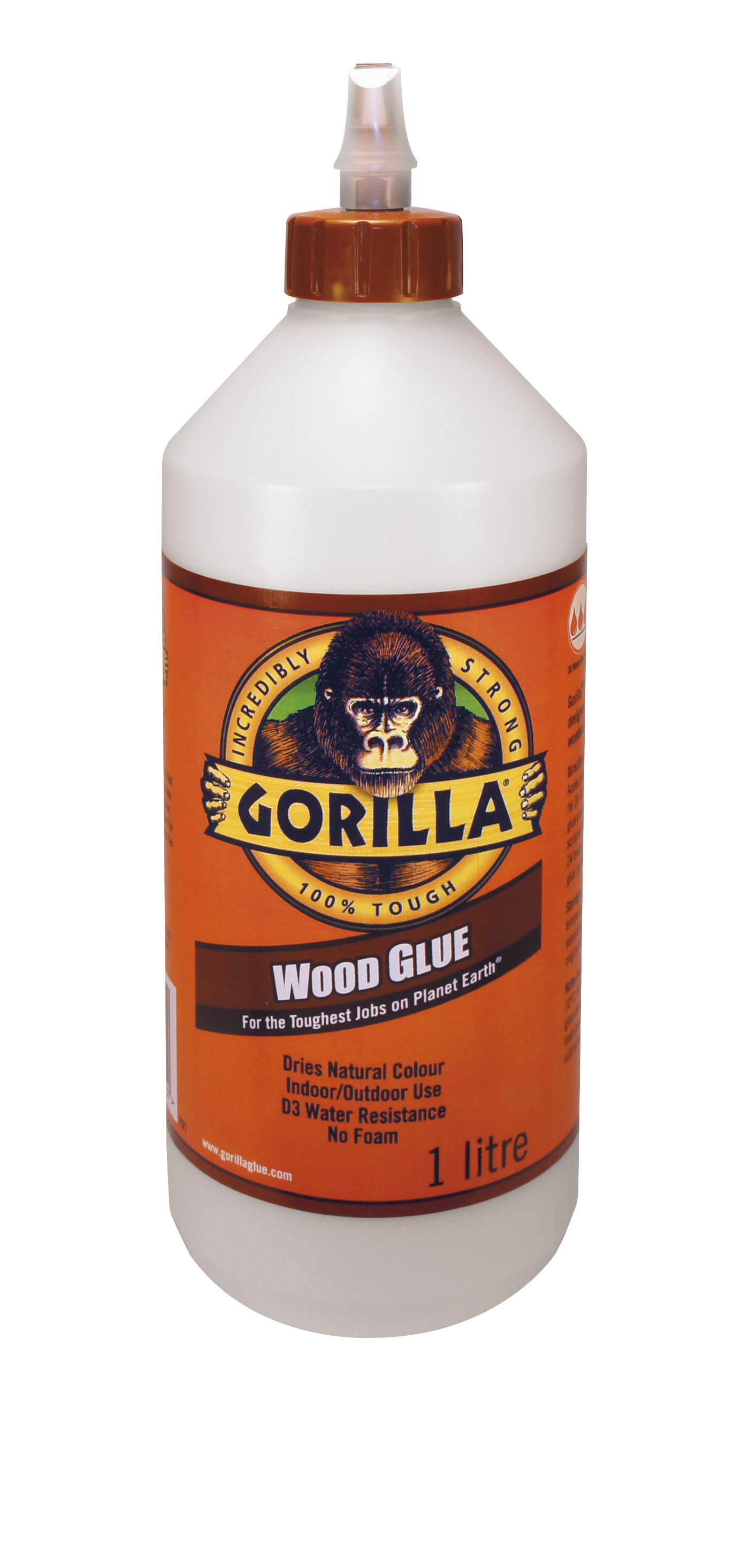 Gorilla Wood Glue
– for use on Hardwoods, Softwoods and wood composites. This wood glue bonds stronger and requires a relatively short grip time, approx 20mins. It has the added bonus of being water resistant and does not have the orange afterglow that some wood glues have.
For strength, variety and performance Gorilla Glue from Fixings Warehouse covers most of those sticky situations. You don't need to go all the way to the USA for a strong glue simply come to Fixings Warehouse, in-store and online and we can help you fix, secure and repair almost anything.