MSP The Paint that has Everything Covered.
Bedec Multi Surface paint from Fixings Warehouse is a proven water-based paint for nearly all situations. It can be used internally or externally and it can be used directly onto most surfaces without the need for a primer or undercoat.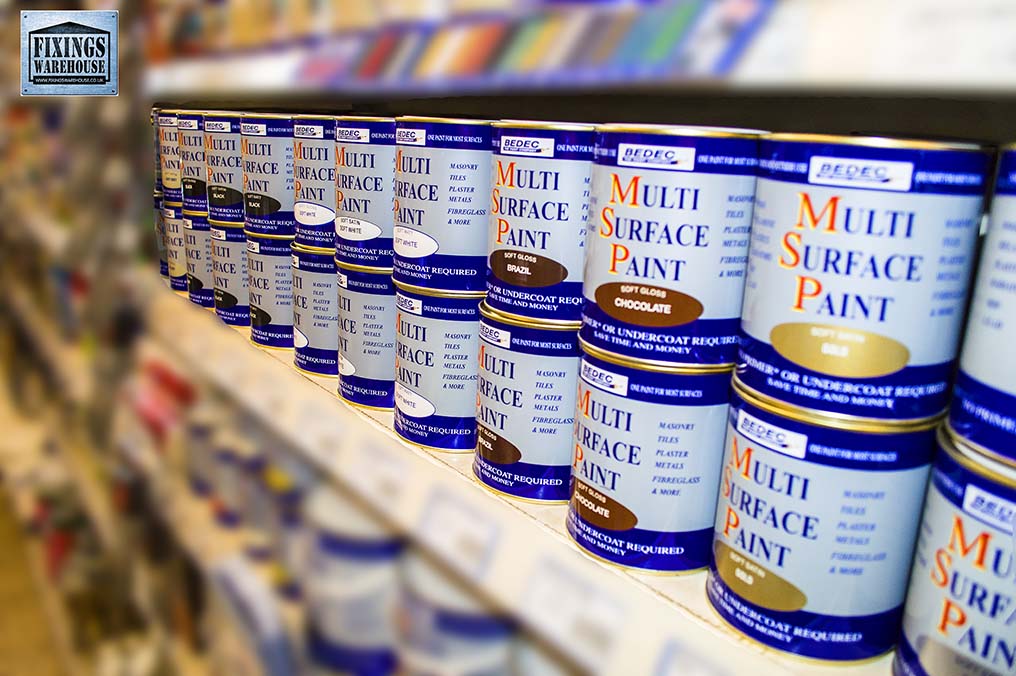 This Water-Based, Environmentally Friendly paint is very resistant to flaking and peeling because it has a high level of flexibility. It will even cover other paints and varnishes including weathered Tar Varnish, Bitumen even Creosote.
As a highly adaptable paint it can be used on multiple surfaces including plastic, wood, metal (including radiators) cladding, brick, masonry, fibreglass, terracotta, stone, plaster, MDF, tiles, melamine, UPVC, galvanised steel, aluminium, copper and many more.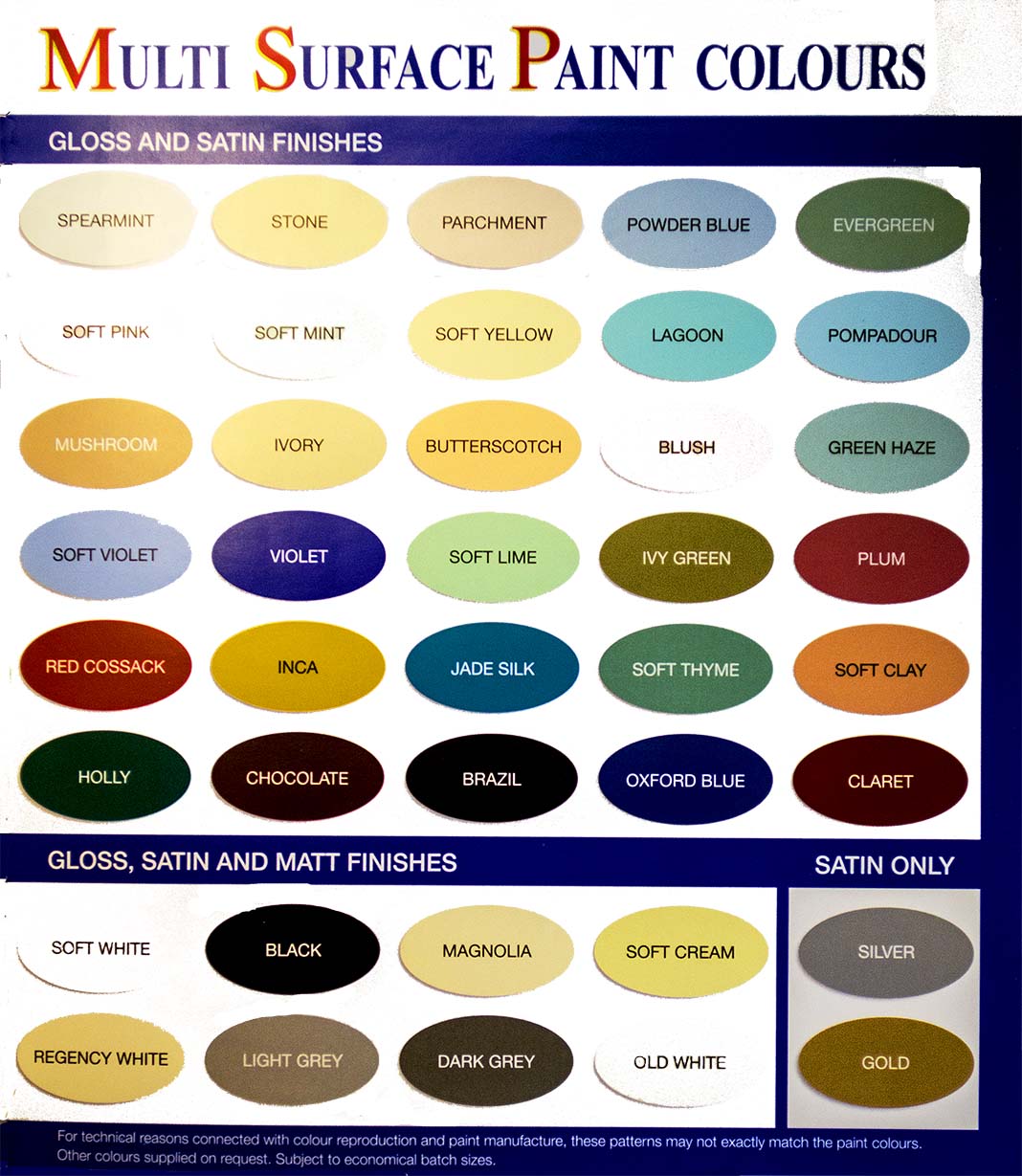 It really is the most flexible paint around and as there is no need for undercoat or primer it is also a very quick method of painting. It dries within 2-4 hours and can be recoated after 4 hours. It is available in a range of colours and finishes. So if you have a painting job either internally or externally visit us here at Fixings Warehouse and try Multi Surface Paint you will not be disappointed.