Makita Power Tools have long had a good reputation amongst tradesmen and builders. At Fixings Warehouse we always strive to offer quality products at the best possible price. We are delighted to add the Makita brand to our stores and online.
We are able to supply almost any Makita item but we are concentrating our sales in the 18v Cordless Range of Tools using the very reliable 4.0ah Lithium Ion Battery. These tools are listed as naked items meaning they do not come with a battery (batteries are available) so if you already have some 18v Makita tools then you will be good to go.
The 18v 4.0ah Batteries are light weight and shock absorbing. Being a Lithium Ion Battery it will deliver 430% more working capacity during its life, compared to a Ni-Cad Battery. Plus Makita give a 3 year warranty on Li-Ion Batteries.
Makita is one of the few major power tool producers that actually build in the UK, adding to the already excellent build quality and reliability.
We are offering a range of tools as naked bodies but we also have available a full Makita Kit comprising of
3 x 18v Batteries, 1 x Twin Port Charger, 18v Torch, 18v Combi Drill, 18v Jigsaw, 18v Planer, 18v Circular Saw and 18v Impact Driver. Everything you need to get on with the job.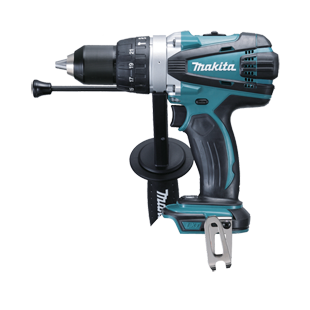 So if your power tools have seen better days and you are looking to replace them look no further than Fixings Warehouse and Makita. Great Tools at a Great Price.